October 2019 New Player Registration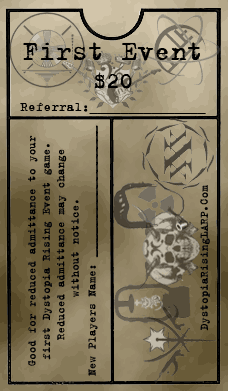 October 2019 New Player Registration
Welcome to the apocalypse!
This is our discounted new player rate for the October 2019 Dystopia Rising: Washington Event.
Please reach out to Jillian@dystopiarisingwa.com for getting a player number, creating your character and selecting an 4 hour Casting Shift.
There are no refunds or transfers for this item. All purchases include sales and use tax.